abgeriegelt
Schweizer Grenzen im Corona-Lockdown 2020
Jan Sulzer
Available
22.00 €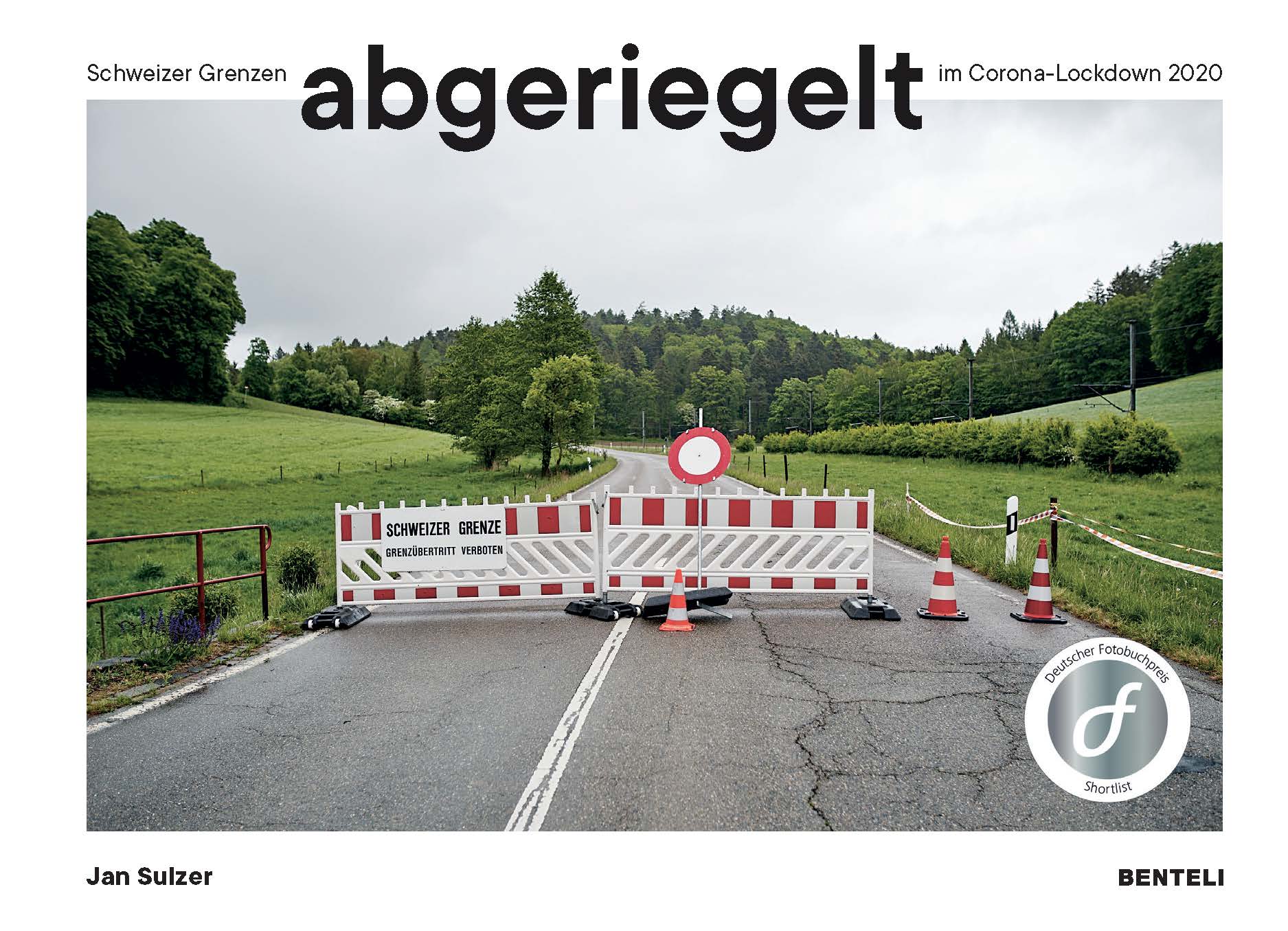 About the book
English/German
ISBN:

978-3-7165-1865-6

Pages:

144

Binding:

Clothbound

Published:

9/2020

Illustrations:

78 illustrations

Dimensions:

23,5 x 17 cm
'Äė'ÄėThey stood there somewhat absurdly, thrown together hastily in an improvised fashion.'Äô'Äô
We are pleased about the shortlist nomination for the German Photo Book Award 2021/22 of the publication abgeriegelt.
"I consider the fact that a photo book of the borders closed during the Covid-19 lockdown is now already available both important and impressive."
Patrick Moser, Curator of Contemporary History and Project Manager "Grenzfälle - Basel 1933-1945", Historisches Museum Basel

In March 2020, Switzerland closed its borders, and the intrinsic Helvetian feeling of invulnerability was shaken to the core by the Corona pandemic. Literally overnight, freedoms that had previously been taken for granted were restricted, and everyday exchange with neighbouring countries was brought to an abrupt halt. The understandable need for protection from a life-threatening virus met with ureaucratic regulations. Jan Sulzer has documented the barriers which suddenly appeared in Switzerland through his photographs.
They show barriers on main roads, in front gardens, through neighbourhoods, on bridges and in front of bus stops, and even on the smallest of paths through fields and forests. The constructions, made from concrete elements, construction site fences and police tape, look like installations in the public space, embedded to lesser or greater degrees within their surroundings. The photographs are memorials of extraordinary measures which will hopefully never have to be repeated.
 
The expressive imagery is complemented by three pointed reflections:
Images of a Pandemic (Corina Caduff)
The Tender Poetry of Barrier Tape: Taking Walks During Lockdown (Christoph Ribbat)
The Border, The Body, The Ban and A Virus (Georg Seeßlen)
We are grateful for the financial support of the following institutions and communities: Swisslosfonds Basel-Landschaft, the municipality of Allschwil, the municipality of Riehen, the city and canton of Schaffhausen, the canton of Jura, and Rheintaler Kulturstiftung.